Recently, the Microwave and Cleaning Division of Midea Group organized the 2021 supplier evaluation. Shenzhen EAI Technology Co., Ltd. (EAI Technology) was rated as "strategic supplier" with its industry-leading quality, craftsmanship and quciky-delivery capabilities. The award this time indicates that even under the influence of the global "chip shortage tide" in 2021, EAI technology has always guaranteed supply, quality and performance, which has promoted the growing demand for production and sales of Midea's robot vacuum cleaners and the evolution of product performance innovation effect.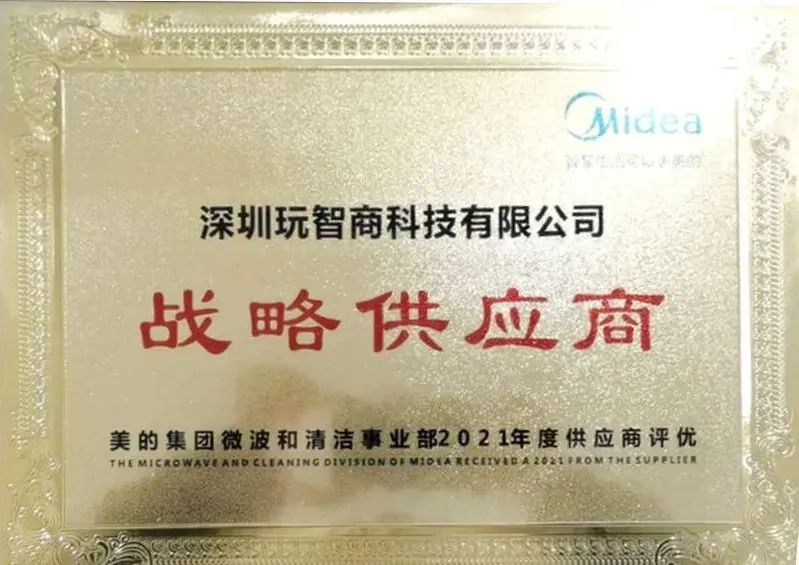 EAI technology empowers smart life to be more "beautiful"
Midea Group, founded in 1968, is a technology group integrating consumer appliances, HVAC, robotics and automation systems, intelligent supply chain, chip industry and elevator industry. Midea has a global industrial layout and has been ranked among the Fortune Global 500 for consecutive years, and has extremely strict standards for supplier selection and management. As a leading provider of smart sensors and solutions in my country, EAI Technology has maintained a friendly partnership with Midea since its inception.
As Midea's supplier, the trianglation LiDAR YDLIDAR S2 developed by EAI Technology has become the optimal combination of Midea's M6, M9 and S8 series intelligent robot vacuum cleaners with advantages of both performance and cost.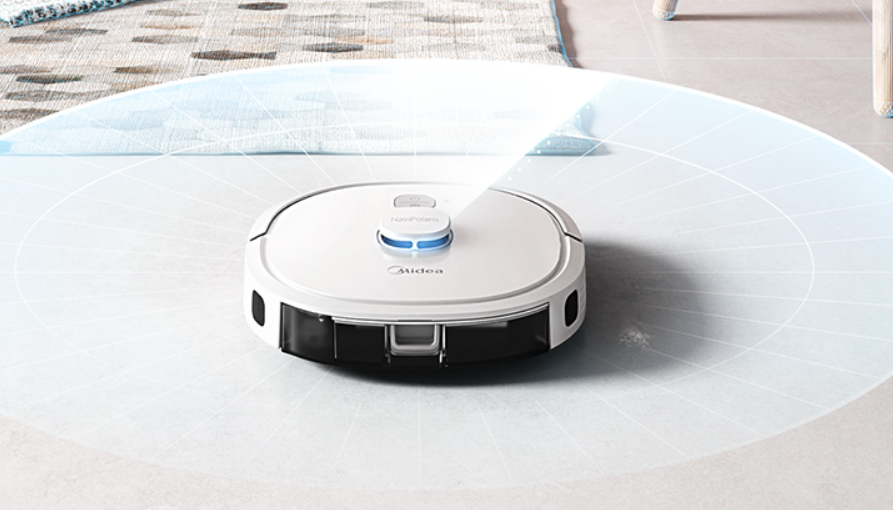 As the basis for the intelligence of the robot vacuum cleaner, (compared with other obstacle avoidance modes), LiDAR has higher recognition accuracy and faster feedback speed. It can also monitor the surrounding environment in real time and perform data analysis through the SLAM algorithm, which is important for the precise mapping and planning of the robot vacuum cleaner. Therefore, it is considered to be the "wisdom eye" of the robot vacuum cleaner. With the help of EAI technology LiDAR, Midea robot vacuum cleaner has realized fast and accurate drawing construction, flexible obstacle avoidance and intelligent sweeping of the whole house.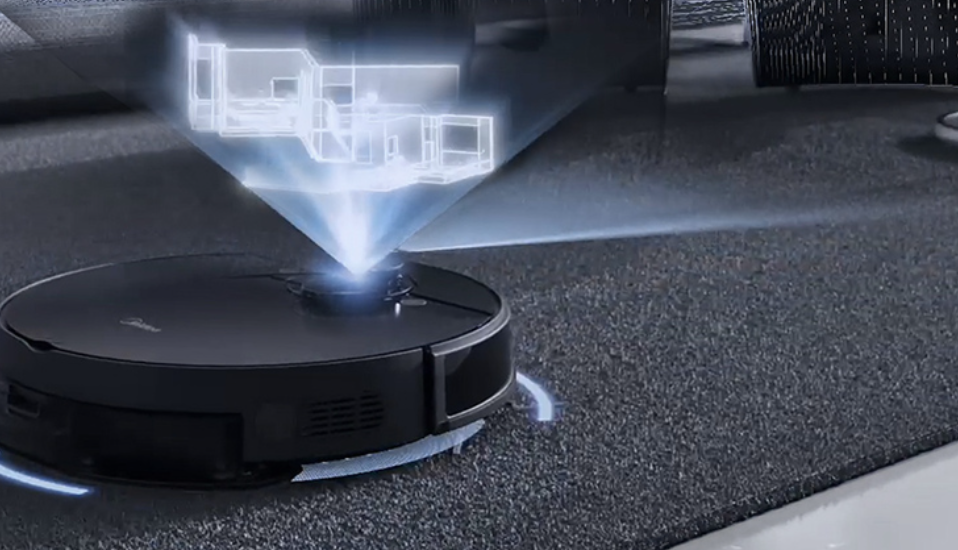 Self-developed products from self-developed chip in own factory
As one of the few EAI technologies in the industry that can satisfy both consumer and commercial lidar mass production, EAI has been deeply engaged in the industry for more than six years. It has always adhered to self-research of products and created core technical barriers by self-developed chip + algorithm optimization as two wings. Even under the influence of " chip shortage", it still achieves high-standard batch delivery of products, industry-leading research and development of high-performance and high-reliability laser modules, and has achieved consistent high praise from the market and customers. In 2021, EAI Technology's own factory will start the data middle-end management system, driven by "digital intelligence", enabling products with high quality, high quantity, stability and reliability. The current annual output can reach 5 million units. Furthermore, EAI Technology established the EAI Technology Park in Huizhou ZhongKai National High-tech Zone last year, with an annual output of 25 million units. It will release strong production capacity and provide strong back-end support for the output of artificial intelligence front-end products. EAI has met the rapidly growing market demand of today's robot vacuum cleaner market in terms of technical iterative upgrades and mass production and stable delivery, and has reached friendly cooperation with 70% of robot vacuum cleaner head manufacturers. Furthermore, in last year, EAI Technology's lidar shipments exceeded 2 million units, setting a new record for production and sales of consumer-grade lidars in China.
In the future, EA Technology will also adhere to the values of "pragmatism, diligence, altruism, and win-win cooperation", insist on innovation, self-innovation, break through boundaries, and deeply cultivate various vertical segments such as business and industry. In addition, it deeply combines technological innovation with market demand, continuously expands the service depth and breadth of intelligent sensor solutions, empowers the artificial intelligence industry ecosystem, and hand in hand with upstream and downstream partners in the industry chain to bring a better intelligent experience to society and life.