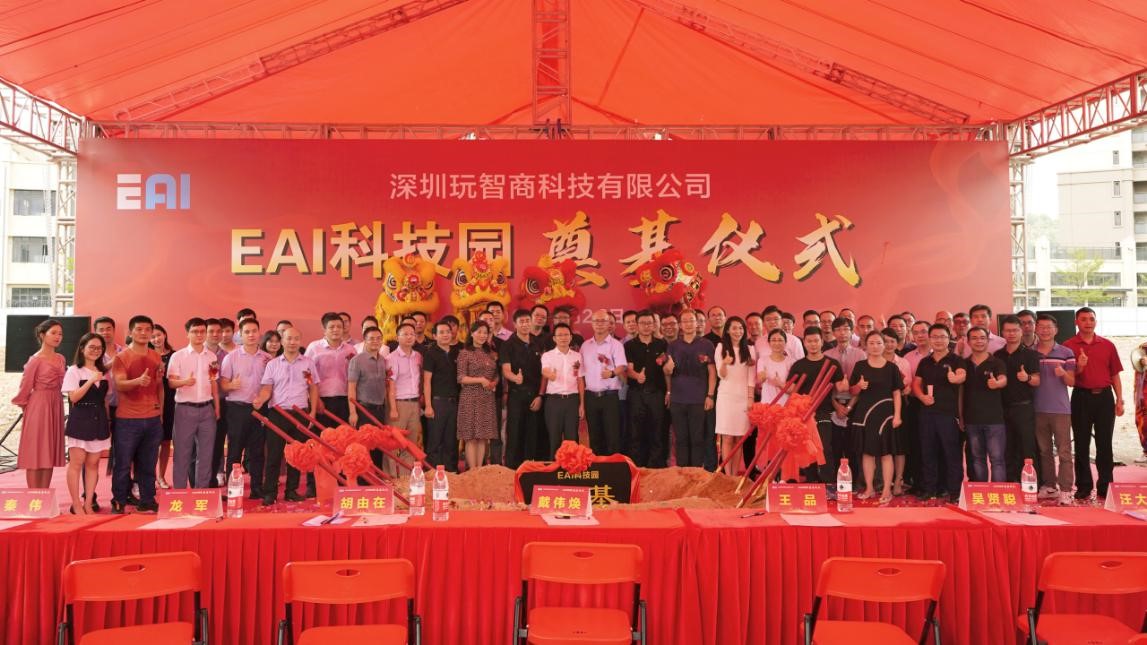 On 26th August, the groundbreaking ceremony of the EAI Science and Technology Park (EAI STP) was held in Dongjiang High-tech Industrial Park, Zhongkai High-tech Zone, Huizhou. Mr.Wang Pin, Chairman of EAI Tech, Mr.Dai Weihuan, Deputy Director of Dongjiang Science and Technology Park Management Committee, Mr. Hu Youzai, Chairman of the Dongjiang Science and Technology Park Federation, also the project construction team leader, together with EAI Tech partners Mr.Long Jun, Mr.Wang Dajun, Ms He Ying, and EAI Tech investors, strategic partners and other guests attended the event.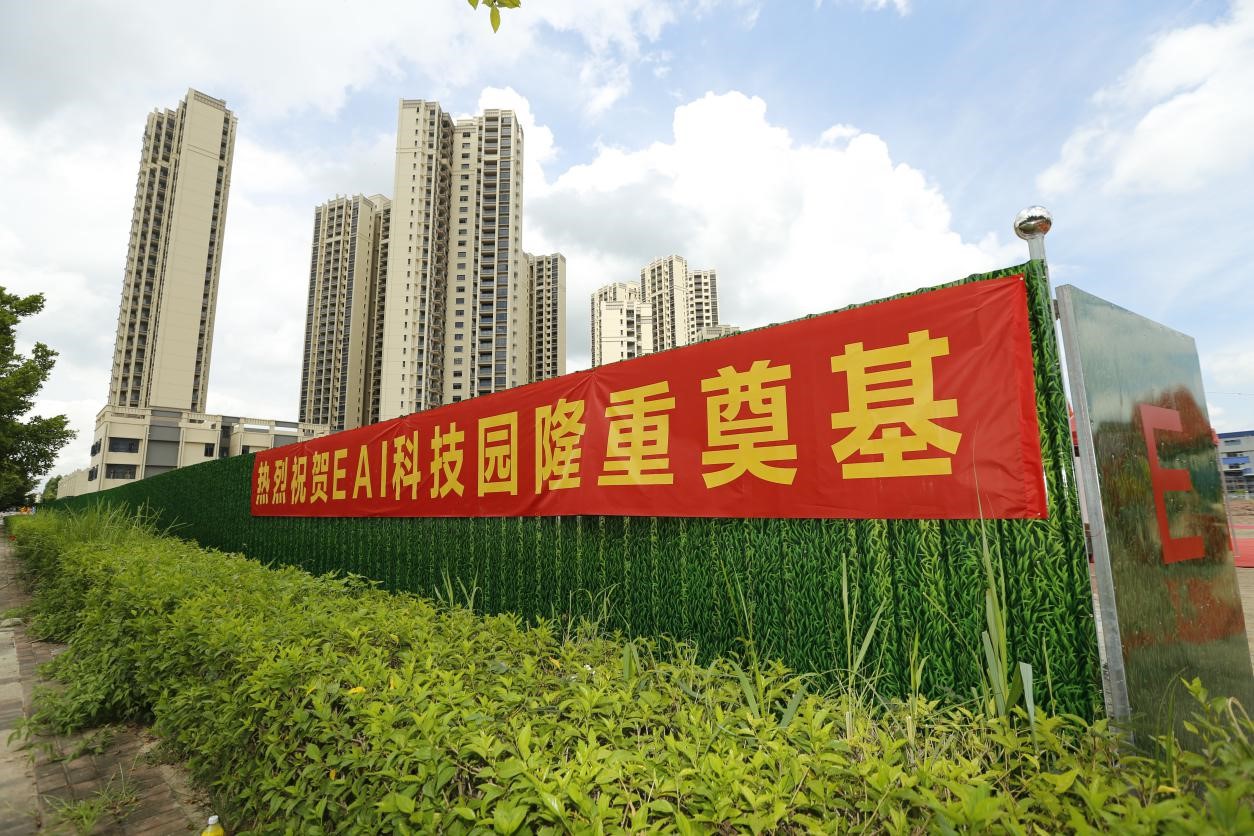 Over six years, EAI has become a leading provider of smart sensors and solutions in China. Its lidar sensor covers from triangle to ToF and other categories. EAI owns a number of independent intellectual property rights and independent brand YDLIDAR, which is widely applied in the filed of robot vacuum cleaner, service robots, digital multimedia interaction, industrial automation, smart security and smart transportation worldwide. Apart from insisting pragmatic innovation and market demand's guidance,the trust and companionship of government departments and many partners also contribute to the rapid growth of EAI Tech.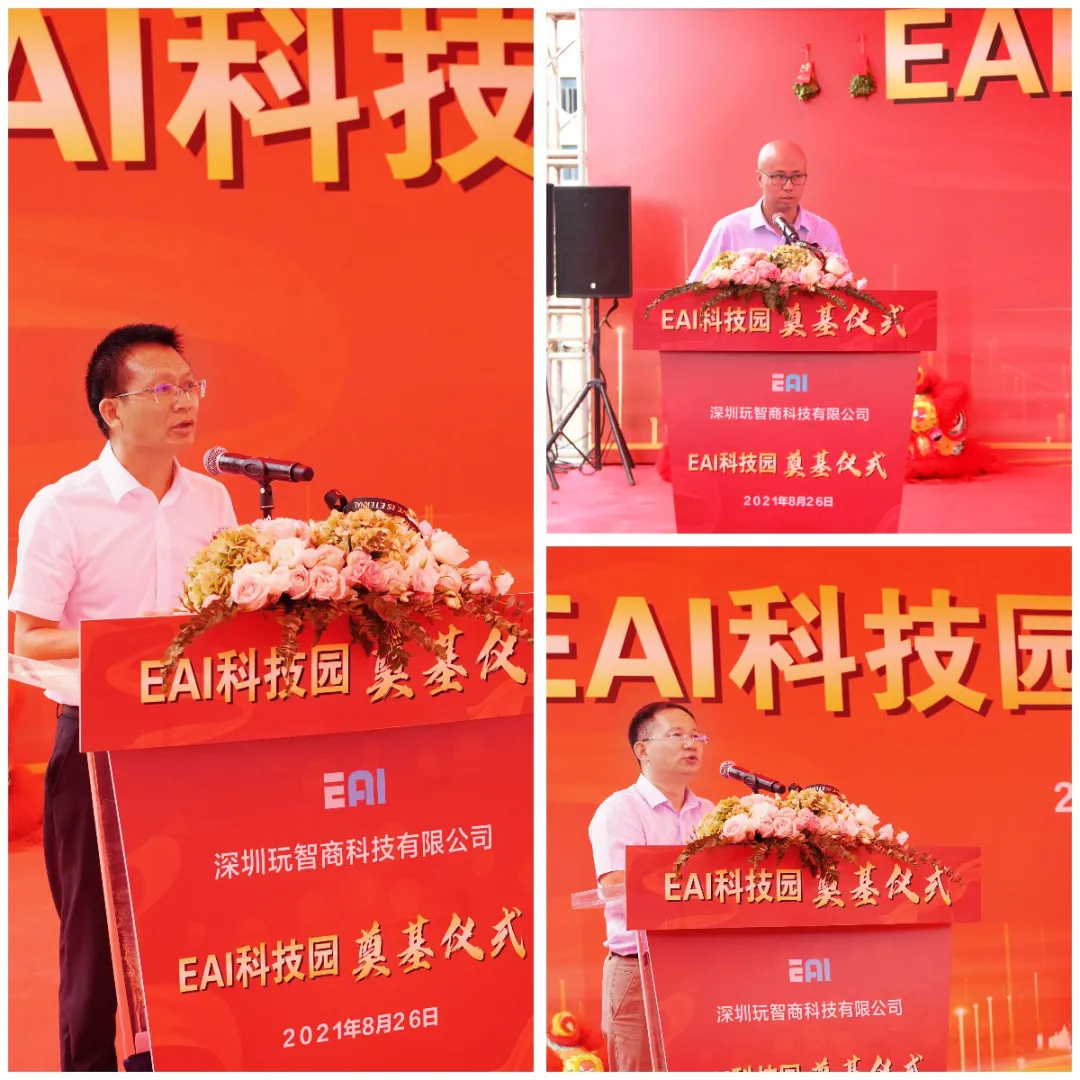 At the groundbreaking ceremony, Marketing Director of Feixin Electronics(EAI Tech's partner), Mr. Fan Weibin and Senior Vice President of CITIC Construction Investment, Mr. Wu Xiancong , made speeches successively. Both remarked that EAI Tech is a pragmatic and progressive company which always treats cooperation with an altruistic heart, and try best to meet market needs. The establishment of the EAI STP will provide strong back-end support for the output of front-end products, promote the rapid entry of AI products into the market, and realize the industrialization and scale of technology products. In addition, Mr.Dai Weihuan, deputy director of Dongjiang Science and Technology Park Management Committee, also gave a sincere and powerful speech. He pointed out that Dongjiang Science and Technology Park is a vibrant investment hot spot. After more than ten years of development and construction, it has become a new economic growth factor of Zhongkai High-tech Zone. EAI STP's entry into the park is a result of Dongjiang Technology Park's strengthening of the interconnection with GSG(Guangzhou-Shenzhen-Dongguan) under the opportunity of the "dual-zone" construction. With the joint efforts of the supervision institution and EAI Tech, EAI STP project is expected to become a high-level, high-quality, and exemplary project of Dongjiang Science and Technology Park.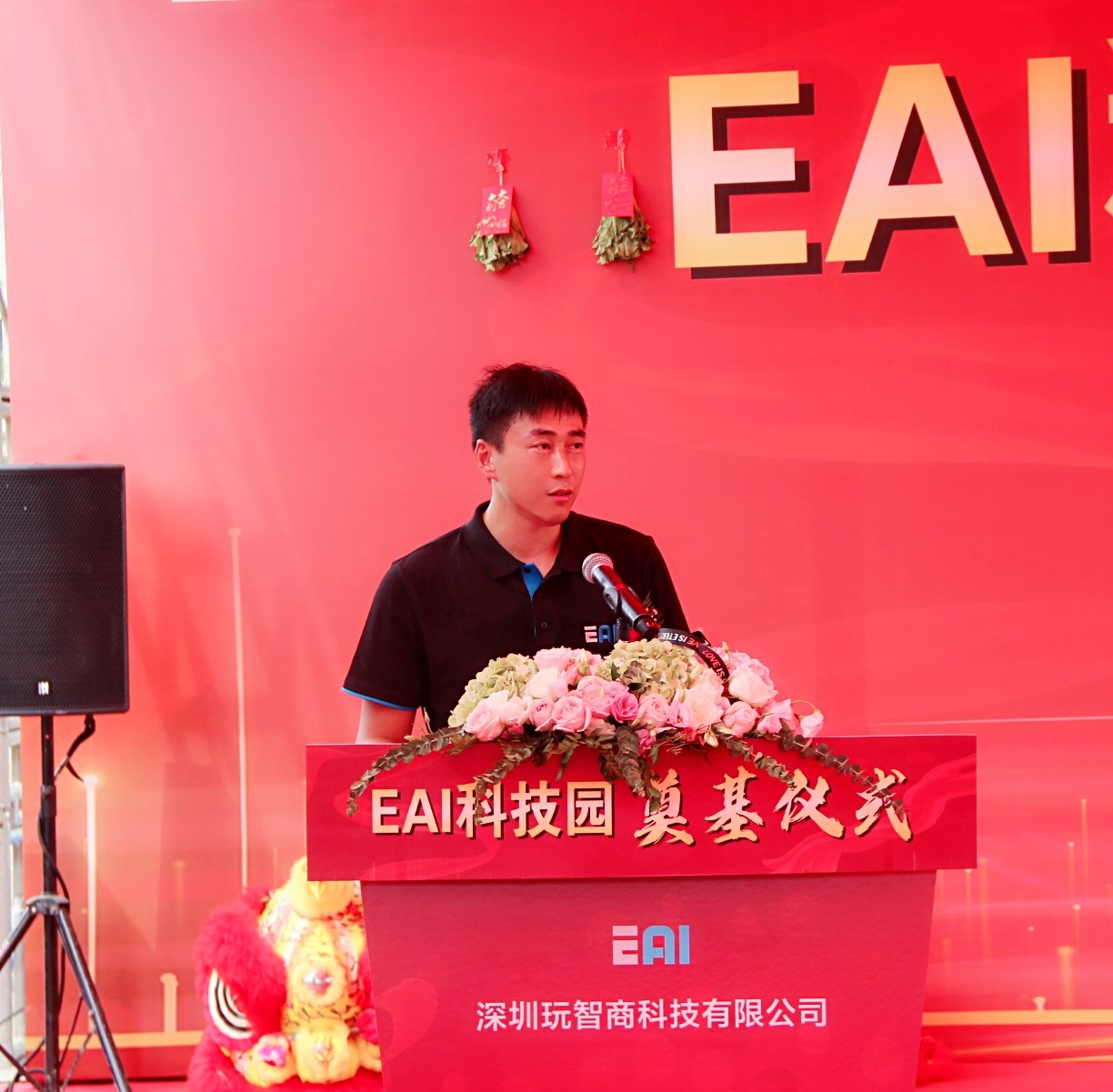 Mr.Wang Pin, chairman of EAI Tech, commented that Dongjiang Science and Technology Park has natural geographical advantages, superior policy environment and high cluster effect of high-end intelligent manufacturing enterprises, which is a good place for the development of science and technology industries. EAI STP is located in Dongjiang Science and Technology Park. In addition to meeting its own rising demand for production capacity, more importantly, EAI Tech will fully carry forward the profound product technology, digital management capabilities and intelligent production line operation mode accumulated over the years. After the completion of the EAI STP, it will provide a large number of jobs through the introduction of key talents and core technologies to help increase the production capacity of Zhongkai's localized enterprises, improve the comprehensive level of the science and technology industry, and deeply empower the building of the famous brand of Huizhou Science and Technology City. In the future, EAI Tech will focus on the goals of planning and construction, make every efforts, make full use of the advantages of technology enterprises in operation and informatization, complete construction tasks with high standards, high quality, and high efficiency,to achieve a full harvest of benefits socially, ecologically, and economically.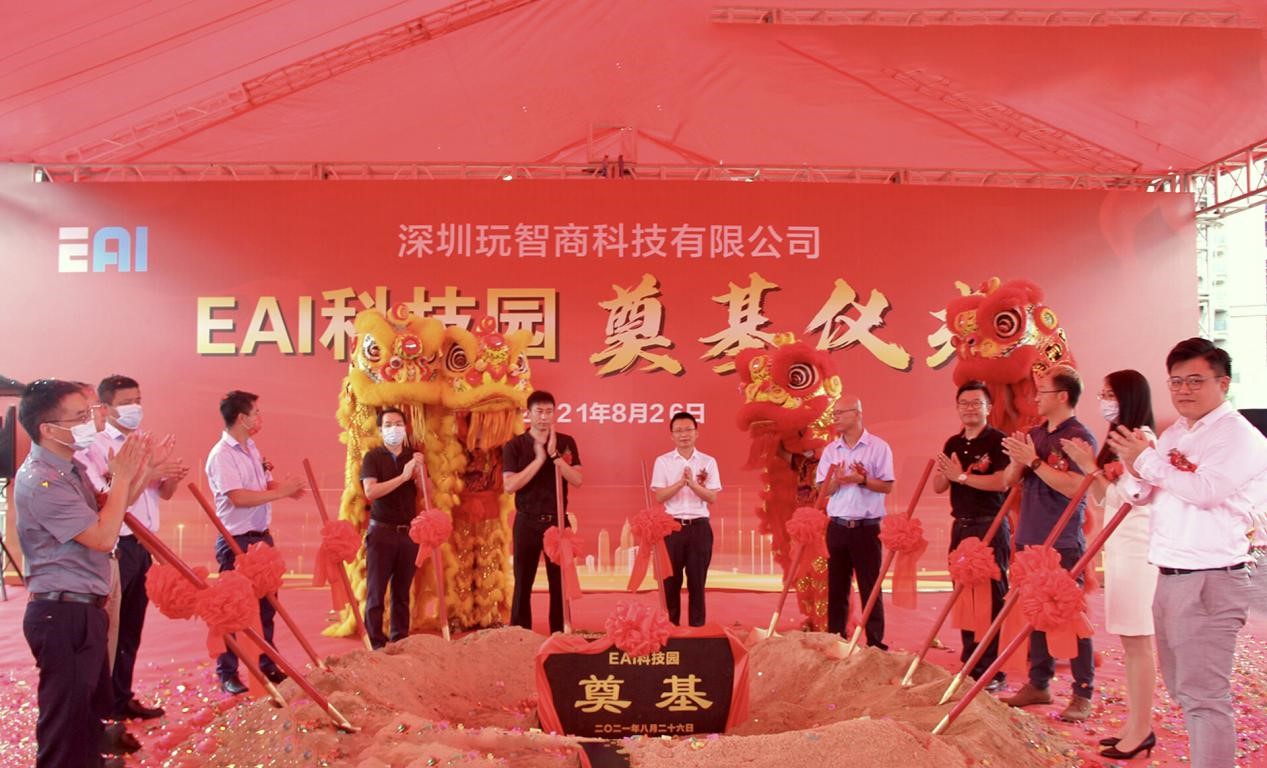 Finally, the twelve hosts and guests jointly waved the colored spades to lay the foundation, which remark the success completion of the ceremony.
With an investment of 260 million CNY, The EAI Tech Park covers an area of over 20,000 square meters. After the completion of the project, the park will become a comprehensive and innovative hi-tech park which has a full business of high-tech research and development, smart manufacturing in the smart sensor industry, upstream and downstream industries that supporting AI. Besides, the park will be equipped with intelligent production lines, modern workshops, visualized management, humanized office and living environment.
The EAI Tech Park project is just a microcosm of EAI tech's return to society. In the future, EAI Tech will always uphold the mission of "To make robot serve people more intelligent" and cherish the values of "pragmatic, diligent, altruistic, win-win cooperation", actively explore market demand, carry on in-depth research on technological innovation, to continuously provide high-quality products and good service continue to reward every customer and partner.